Financial Services
In addition to providing income assurance solutions for agricultural producers and small business planning services, United Ag Resources provides an extensive portfolio of financial planning services tailored to meet the needs of individuals and businesses who seek peace of mind in times of uncertainty and change.
UAR's experienced professionals include CPA's and Certified Financial Planners™ with Master Degree designations. We and our network of partners will work hard for you and combine our expertise with yours to help you earn more and keep more of your money!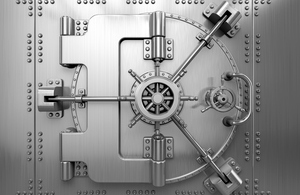 Estate Planning and Asset Protection
Estate planning tools (and goals) can range from very simple to very complex.  Sometimes it is as simple as avoiding probate and making provisions for guardianship of the kids, but at its fullest potential, it should be a tailored plan based on your goals, needs, and your financial portfolio.
The major concerns we and our network can help you address would include:
Minimizing estate taxes
Protecting your assets from unscrupulous creditors, lawsuits, estate recovery, and messy family situations
Building a family legacy
Utilizing life insurance and life insurance trusts to help your heirs pay taxes or other large debts, or to buy one another out
Starting early before there are major health issues or messy situations is critical--it's probably easier than you think.  Just get started!
View More on Estate Planning
View More on Asset Protection
Retirement Planning
With more people relying more heavily on their private savings to fund their retirement, the need for wise planning becomes paramount.  The power of compound interest tells us that a few thousand dollars invested early can grow to a hundred thousand dollars later!
Likewise, not investing that few thousand (or paying that few thousand in fees) early on can cost you a hundred thousand dollars later!  Should you pay taxes now or defer them until later?  (Hint: the answer depends on what your taxes will be in the future!)  Should you put money in the market or be more conservative?
No matter what anyone tries to tell you, there is no one generic answer that is best for you.  Your risk tolerance, your beliefs, your spending habits, your financial goals, and your dreams all combine to form a unique tapestry that defines your best solution.  We can help you define it, but only if you are willing to put the time and energy into it!
View More
Long Term Care
Effective retirement planning is incomplete without an in-depth look at your largest potential expense--health care and long-term care.  Studies show that 69% of people currently aged 65 (or 91% of couples!) will need some level of skilled care, which is generally not covered by Medicare!  Nursing home stays today cost around $5,000 to $7,000 per month and that is only going up!
Long Term Care Insurance (LTCI) provides a proactive defense against these rising costs, protecting your assets for your spouse and your heirs.  It's not a pleasant topic to think about, but putting these costs off until later and failing to plan for them will be a regrettable decision down the road.
Take some time to study the options now with UAR, so you can protect your assets and retain control over your health care choices!
View More