Small Business Services
UAR's experienced professionals include CPA's and Certified Financial Planners™ with Master Degree designations. We and our network of partners will work hard for you and combine our expertise with yours to help you earn more and keep more of your hard-earned money! We can combine financial services (such as retirement planning, asset protection, and estate planning) with the small business planning tools highlighted below to make sure everything is working together properly. For ag producers, we will tie in our Total Management System that helps you to assure your income and enhance your financing options as well.
Succession Planning
Succession Planning can be a very difficult situation.  You have built up your business, and now it's time to slow down or retire.  Now what?  Do you sell?  Do you bring on a family member?  What are the roles going to be?  How will the successor be groomed and trained?  How will other family members be treated who will not be a part of the operation?  The earlier you plan, the better!
The succession plan needs to be in writing, especially when multiple family members are joining the operation.  Written job descriptions, rules, and expectations will reduce conflict, eliminate power struggles, and define how future decisions will be made.  The succession plan should encourage contribution from every member and develop an ownership mentality.
UAR has valuable experience in developing such plans and has a network of professionals that are able to step in and help out as well.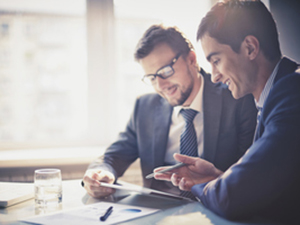 Business Enterprise Management
Your business consists of many parts, or enterprises.  Some of those enterprises (e.g., grain, livestock, custom) are very demanding, and a few cents of saving on each cost unit can make a big difference on your profit bottom line.  First, you have to know those units, and second, you have to be able to quantify them.
UAR's business management services use a patented financial process to help you create a profit plan by breaking down each unit of cost and income in each enterprise.  Instead of analyzing the whole business, you concentrate on smaller parts.  It is easier to fix a small part than the whole business!  When you improve each enterprise's profitability, your total business profit is improved.
The UAR™ process actually quantifies your financial risk and market risk to build your individualized risk status, and then integrates financing, strategic marketing plans, and Federal Crop Revenue plans, all to assure income and minimize risk.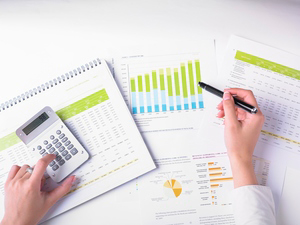 Tax Planning
Tax Planning starts with your goals and objectives.  It depends on having the right business entity for your situation; e.g., operating corporation, asset LLC, limited partnership.  All of these have important tax implications that could make a big difference to you.  Do you want to control more of your money?  UAR can help by reevaluating important tax deductions that are allowed by the current IRS code.  We can help you set up your business in such a way that can take advantage of more deductions, of which most people are unaware.